Urban design is the process of building towns, cities, streets, and open spaces. The goal of the art of designing places is to shape the physical environment so that people can live in it. This is done through a process that involves people from different fields working together. The urban design includes the building of buildings, homes, landscapes, and public spaces, as well as the creation of frameworks and methods that will help different people continue to improve the area over time.
Urban design can be used to describe a wide range of places, such as city centers, residential neighborhoods, suburbs, grassy fields on the edge of cities, industrial estates, and forgotten areas near train stations, rivers, and canals. It describes the essence of the buildings, the spaces between them, and how they should be put together through their processes and results. It also shows, inspires, and describes how a place can be improved or protected so that investors, developers, and society as a whole can benefit.
Who are Urban Designers?
Usually, they are architects, urban planners, or landscape architects. Their job is to bring together the ideas of local communities, developers, architects, landscape architects, city planners, transportation planners, traffic engineers, and people from other fields. In this way, they come up with an original and multidisciplinary way to solve problems and improve spaces. Sometimes, this leads to the building of new places or a new way of looking at existing urban areas in cities and towns. These design professionals can be hired by local planners, communities, developers, and even neighborhood groups that are in charge of planning for their community.
How Big or Small are Urban Design Projects?
Urban design can help with everything from making plans and figuring out how to build in big areas to making detailed plans for a local street or public space. It's about designing for people in a way that makes their lives better and makes places more appealing and valuable over time. Like any well-designed object, a place needs to work well, look good, last a long time, and be easy to build and keep up. Adding economic, social, and environmental value to projects doesn't have to make them more expensive, but it does require a broader view of the situation than many other professions have, and it has to happen early on in each project. This is what a person who designs cities does.
What Type of Project Can you Collaborate with?
Urban design is flexible, so designers can come up with ideas and works that are general or specific, strategic or detailed. This is reflected in the common types of drawings, reports, and other forms of work:
It is visionary and tries to come up with new ways to show the economic, social, and environmental benefits of investments or changes on a large scale and over a long period of time. This is usually said in a vision statement, which looks 20 to 25 years into the future to describe what an area will be like and how people will use it. This can be paired with a development framework that shows the key physical features that will make the vision come true.
Seeks facts by collecting data and evidence about places to find future options and test the viability and feasibility of change or development in the context of, for example, transportation and infrastructure capacity, the character and density of development, environmental capacity issues (like flooding), and the needs and values of the local community. Most feasibility studies include different options and a suggestion for the best case.
You can be illustrative and use plans, artists' impressions, photomontages, 3D models, and photos of other interesting places to show what you mean. Urban designers can bring a project's planned look to life. This includes bringing attention to local landmarks, important places, and public spaces. Plans with pictures usually only show one way to build a design.
It is specific and planning using plans of a place are used to make precise proposals where planning permission is needed, taking into account that the use, size, shape, and location of buildings, roads, and open spaces are fixed. A local planning authority can make a site-specific development brief that lists the most important things that need to be built and gives developers time to make an outline. Plans and design codes meet the parcel's specific needs, which development plans must meet in order to be approved.
A local planning authority may also come up with district-wide characteristic design policies. These policies include a mix of general design ideas about materials and roof styles and apply to the whole district. In addition to specific rules, such as the minimum distance between houses in residential development, there are also general rules.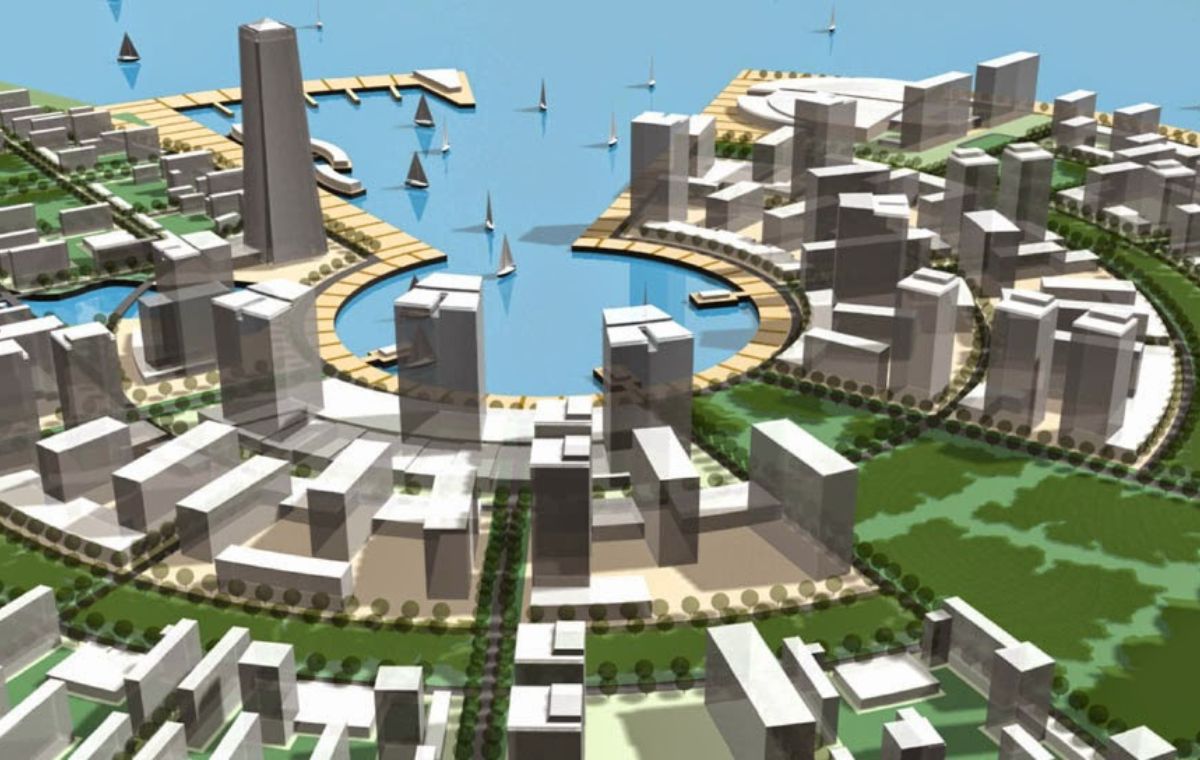 Why Hire an Urban Designer?
Designers make a full picture of an area today so they can learn from it and send in proposals that show how problems and possible opportunities have been solved. This process helps to get the word out about the benefits and other possible side effects of a change in the area. Cooperation with other professionals and fields (like environmentalists, transporters, architects, etc.) and input from stakeholders and the local community are needed to figure out the most important design issues that need to be addressed. This will make sure that any objections that might come up in the future are taken into account. early on in the development process, so that everyone thinks the change will be good.
People often say that urban design is a bridge between urban planning and architecture. It uses the same language as making development planning policies, but it gives investors and shareholders the design ideas they want. Urban design, unlike many architectural projects, looks beyond the boundaries of a site and doesn't have to design the final buildings in detail. Instead, it defines their main features, such as how they relate to the spaces between them.
Urban design is most useful when it is used early on in the process of making a proposal or rebuilding a city. This is because it helps create a common set of principles with the local planning authority and makes sure that the community's opinions are taken into account and the focus is on the details that will be most important to the success of the project. Designers look beyond a developer's immediate needs while working within the constraints of schedules. By working together in design teams, they can respond creatively to outside challenges instead of defensively. Spending time on urban design at the beginning of a project can save time and money in the long run.
It has been found that good urban design makes a city more valuable by:
Produce a high return on investments, such as good rental income and an increase in the value of the property.
Make new places more appealing than the places nearby for a low price.
Pay attention to what the occupants want.
Cut down on the costs of management, maintenance, energy, and security.
Help make your employees happier and more productive.
Support development that includes elements with a mix of uses.
Make urban renewal and building places pay off in the market.
Make spaces stand out and raise their status.
Open up opportunities for investment, which will boost confidence in development.
Give people ways to make money.
Reduce how much it costs the public treasury to fix mistakes in urban design.
Urban Design in Local Government
In a local planning authority, an urban design professional may work with experts from both inside and outside the organization. Urban designers figure out a site's potential or capacity for change by looking at it in a critical way and using their analytical and professional skills to understand its limits and needs. By having a series of events where stakeholders and community members can share their ideas and concerns, the public will have helped shape the recommendations that come after. Formal policy documents outline the requirements for development. They are meant to help with the management and control of development at a later stage in the planning process.
Urban design can show in spatial terms what policy it wants to achieve, whether it's figuring out new site-specific policies for a local plan or outlining an area development framework. Usually, a floor plan and a design and access statement go with a master planning application. Urban design is also a big part of how "reserved matters" are handled and how development and other investments are made and managed.
According to the 2020 planning report, "Planning for the Future," reform of the English planning system could include the creation of new local plans with many policies and important urban design considerations. These plans would define the nature and location of new buildings and spaces, as well as how places need to be revitalized. With this change, there will be a lot more focus on the strategic design of places as well as the design of specific sites. Design codes could be used to define what is acceptable and what is not acceptable. Everyone involved in this new way of planning will need to have skills and experience in urban design.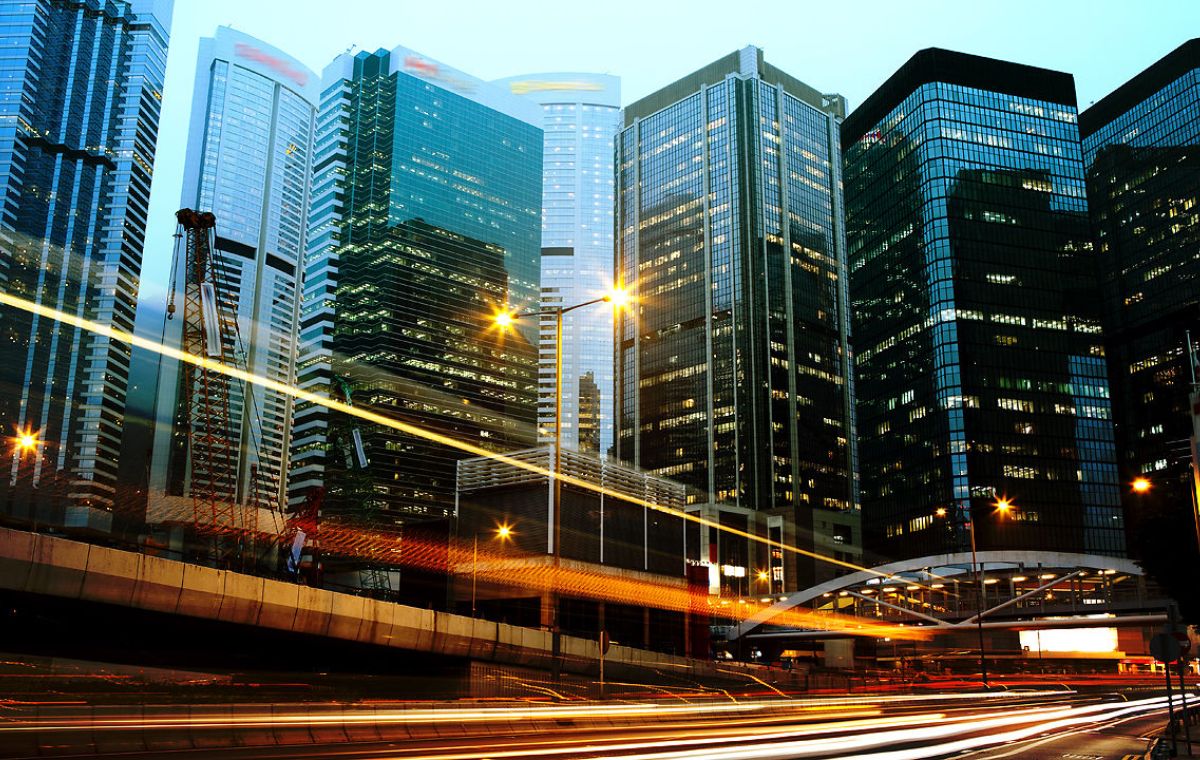 So what Defines Good Urban Design?
The 2013 Urban Design Compendium says that the most important things in urban design are:
Places for people: For places to be used and liked, they need to be safe, comfortable, full of different things to do, and attractive. Also, they need to be unique and offer a lot of variety, choice, and fun. People can meet new people, play in the streets, and watch the world go by in places with a lot going on.
Enrich what exists: Existing cities should get better because of new development. This means encouraging a unique response that comes from the environment and fits well with it. This is true for the country, the state, the city, the town, the neighborhood, and the street.
Establish connections: Places must be easy to get to and fit in with their surroundings both physically and visually. So, it's important to think about how easy it is to get there by bike, on foot, in a car, on public transportation, etc.
Attention to the landscape: Projects that bring nature and man-made structures together in a good way. They use the climate, landform, landscape, and ecology of each site to make the most of energy conservation and amenities.
Combined uses and forms: Places that are interesting, pleasant, and easy to get to meet the needs of as many people, services, and social groups as possible. They also combine different ways of building, using, living in, and packing people together.
Manage the Investment: For projects to grow and be well taken care of, they must be able to make money, be well managed, and be kept up. This means understanding how developers think about the market, making sure that the community and local government are involved long-term, and figuring out the best ways to get things done. This is a part of how things are made.
Responsive design: New developments must be able to adapt to changes in usage, lifestyle, and population in the future. This means designing for energy and resource efficiency, making property, public spaces, and service infrastructure flexible in how they can be used, and trying out new ways to handle the transportation, traffic, and parking.
With the Coronavirus, people all over the world have had to change the way they work, get to local goods and services, travel short and long distances, and use both public and private spaces. outside, in the city, and in nature. Urban design has always been based on the idea that places should be walkable, have a mix of uses, and be social. These ideas have recently come to the forefront as a simple and highly effective way to make places that help people of all ages with their health needs. the health of the body and mind. Urban design is the process of making places that people of all ages can enjoy.
What is the other Alternative?
Poorly designed places can quickly turn into places where people don't feel welcome, where natural resources aren't very good, and where people who visit or live there don't feel like they belong. The economy in these places often gets worse, and the effects can be felt far beyond their borders.
The failure of many urban areas to meet people's needs has made people in other fields and the general public more aware of how important urban design is. We are still learning how some of the most beautiful and valuable cities in the world, like Bath, Edinburgh, Paris, and Manhattan, work. It's no coincidence that these are often the kinds of places we want to visit on vacation. By making sure that new spaces fit into their larger geographic contexts, negative effects can be lessened and the economic, social, and environmental benefits can be felt by more people.
Spending time on urban design at the beginning of a project's development can save time and money in the long run and lead to results that please more people.
If you are interested, you can also read, Foods Cause Constipation, Pet in Childhood, Rainbow, Olivia Colman Movies, Ducati Streetfighter V4 Lamborghini, Tom Brady Net Worth, Ben Affleck Net Worth, How to Travel Safely and Comfortably with Babies, Thank you in Hindi, Dua Lipa net worth,  Jeezy Net Worth, 657 Area Code, Thank you in German, How Does The Human Body Generate Energy, Beautiful Cities in India,  Gramhir,   Subnautica,  JoinPD, Apple Security Updates, Remove Blood Stains from a Mattress, Calm Anxiety,  XXXX Dry, Highest paid CEO in India, MangaOwl,  NFL Streaming Sites, 
Hidden Tricks to Unlock Android Phones, Afdah, Moviesflix, Skincare Tips, Streameast,   6streams,  Business Growing Tips,  Five free gems, Orthorexia Nervosa, best gaming phones 2022, Netflix August 2022 Schedule, Famous Filming Locations, Samsung Galaxy M53 5G iPhone, Skincare Tips, How to Clear Phone Storage, Bolly4U, Buffstreams, Avatar 2, The feed season 2, and Devils line season 2.