The telecommunications business has changed a lot in the last few years. Step by step, 5G is being put in place. Antennas are being replaced, and a redesign of the networks is making progress. In the new exercise, all of this will continue, but the focus will be on some specific parts. But this is being made worse by the growth of new technologies like the metaverse. 5G connectivity in 2022 will be hard because of the way the network is set up and because of the way resources are managed and made available.
The goals are always the same: more capacity, less latency, and faster speeds. But the ways to reach these goals depend on what needs to be done and how far telecommunications technology has come. We look at some of the most important things about 5G connections for this year.
1. The Impact of the Metaverses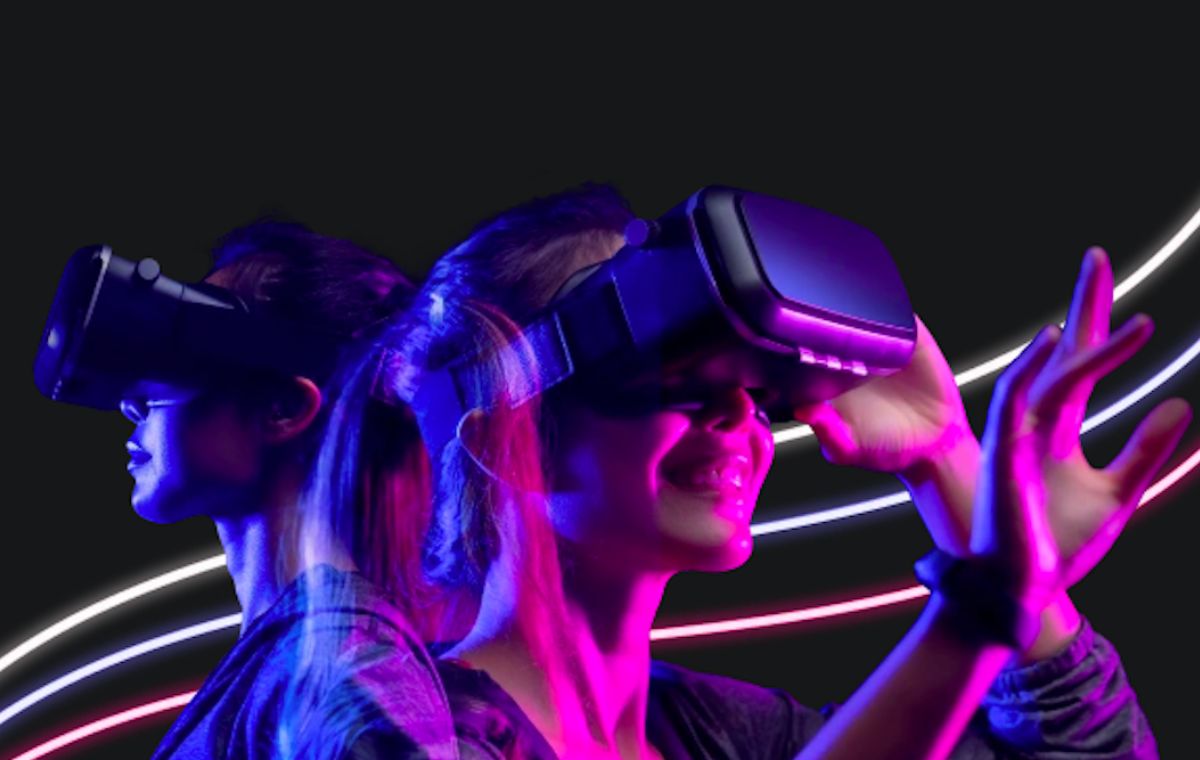 In an article, the World Economic Forum talks about a trend that will be important for the future of the Internet. It is about how the real and the virtual can work together. These two areas are getting more and more connected, and this will only get stronger. Virtual copies of a factory or warehouse are being used more and more in the industrial field. So, operations can be simulated, performance can be looked at to find ways to improve it, and problems can be avoided.
This is just one way that technology can be used in the metaverse. Mixed reality, which is the combination of virtual and augmented reality, will solidify platforms about which we know very little. And the reason is that mass adoption will only happen in the consumer market, where Meta has already set itself up with Horizons or Microsoft. This won't happen overnight, but tests are already ramping up, and 5G connectivity in 2022 will be affected.
Because of the need for low latency, 5G or WiFi 6 will be needed for virtual reality. Also, it takes a lot of bandwidth to send 360-degree video in real-time, like watching a concert through glasses. So, 5G connectivity needs to be ready by 2022 so that users can use this kind of technology.
Right now, it's hard to say how many people will use these technologies, but the context points to an upward trend. A report from GlobalData says that the video game industry and the business category will drive the growth of the metaverse in 2022. In the second, environments for training or working together are set up.
2. AI for 5G connectivity
Artificial intelligence is one of the most popular tech trends of the past few years. Even though these automation methods have been around for a long time, they are now going through a new phase of growth. The cloud makes it easier to use a lot of computing power, software is getting better and databases are getting bigger and bigger.
All of this means that AI, whether in the form of machine learning or deep learning, is being used in more and more fields. Companies are using more and more of these kinds of algorithms to run their operations, at least the ones that can be tracked. And the technology is now on the market for consumers. Personal assistants like Alexa, Google Home, and Telefónica's Aura are probably the best example. But AI is also used in a lot of other places, like chatbots that we can use to file a claim online, drones that can fix things, and recommendation algorithms in streaming services.
Artificial intelligence is being used more and more in the digital services business. And to offer these services, the network needs to have the bandwidth that can be changed. 5G meets this need, and it also gives AI another one that it needs to work. It's about having a distributed way to collect and process the growing amount of data that algorithms need. But this is only possible because of edge computing, which brings us to the next problem.
3. The Deployment of Edge Computing
In recent years, the trend has been to move computing tasks to the cloud, which is funny. Because one of the most important parts of 5G is how things are done at the place where information is collected. It isn't the same as it used to be. If a company used to have its own server in an office corner, the services are still hosted in the cloud. But not everything will have to go through the data centre of each provider. When 5G comes out in 2022, it will make edge computing more widespread.
With this formula, computers can be put in certain nodes for communications. So, some of the most important tasks that need to be done quickly and with little delay can be handled almost locally. This technology will help with tasks related to artificial intelligence by making it easier to collect data and faster to process it.
But there are still problems to solve in this area. Edge computing is still in its early stages. And since a lot of infrastructure needs to be bought and put in place, it is not easy to speed up its deployment. Also, the way the network works needs to be changed. There will be companies that choose to use private 5G networks, and this may be the best place for the operators to try out these new technologies. When 5g connectivity comes out in 2022, it will give the telco sector these opportunities that are still problems.
4. Open RAN
Open RAN takes the lead in putting 5G into place. With this technology, hardware and software from different companies can be used at the same access point. Until recently, carriers had to get the infrastructure for an antenna from just one supplier of telecommunications equipment. With the help of this open standard, products from different companies can talk to each other. In this way, deployments can be made to cost less.
5G connectivity in 2022 will have to move forward in how this standard is used. To implement a standard called to help with the growth of 5G, more work needs to be done on the technology and on promoting agreements at the industry level.
If you are interested, you can also read: 6streams, Business Growing Tips,  Five free gems, Orthorexia Nervosa, best gaming phones 2022, Netflix August 2022 Schedule, Famous Filming Locations, Samsung Galaxy M53 5G iPhone, Skincare Tips, How to Clear Phone Storage, Bolly4U, Buffstreams, Avatar 2, The feed season 2, Devils line season 2.