Do you want to know the Netflix August 2022 schedule? We have time for everything in the summer. The days are long, and the holidays allow us to devote our bodies and souls to the things we enjoy the most. Surely one of them is to spend some time watching television. In that scenario, you should make a list of the top series and movie premieres scheduled for August 2022 on Netflix. All of these titles are ideal for watching on a sun lounger or staying cool in the living room while the heat is on.
One of the best Netflix programs, and one of our favorites, is back for Season 3: 'Never Have I Ever Season 3' will show us Devi's fresh sentimental adventures, divided as always between many loves. The mystery, on the other hand, returns with the third part of 'Locke & Key.' 'Sandman,' based on the iconic comic by Neil Gaiman, Mike Dringenberg, and Sam Kieth, arrives as a novelty. While in national fiction, we may find 'Alma,' a captivating story that will have you hooked from the first minute. A 'play' has all of this and much more.
In this article, We are sharing Netflix August 2022 Schedule. Stay tuned as we will notify you of the new Netflix TV series and movie release dates.
Netflix August 2022 Schedule and TV Series-Movies Release Dates
Here is the Netflix August 2022 schedule, as well as a list of upcoming movies that will be released in August 2022:
1. Wedding Season – August 4
Pallavi Sharda will play Asha, and Suraj Sharma will play Ravi in this new film from Jax Media and Imagine Entertainment.
Tom Dey, best known for his work on Shanghai Noon, directed the film. It's about two people who agree to attend weddings together in order to avoid having to talk to people they don't like. But their friendship quickly develops into love.
2. Super Giant Robot Brothers Season 1 – August 4
Victor Maldonado and Alfredo Torres created this new animated cartoon for youngsters on Netflix. It tells the story of two huge robots who discover they are brothers while fighting evil from outer space to rescue Earth.
3. Sandman – August 5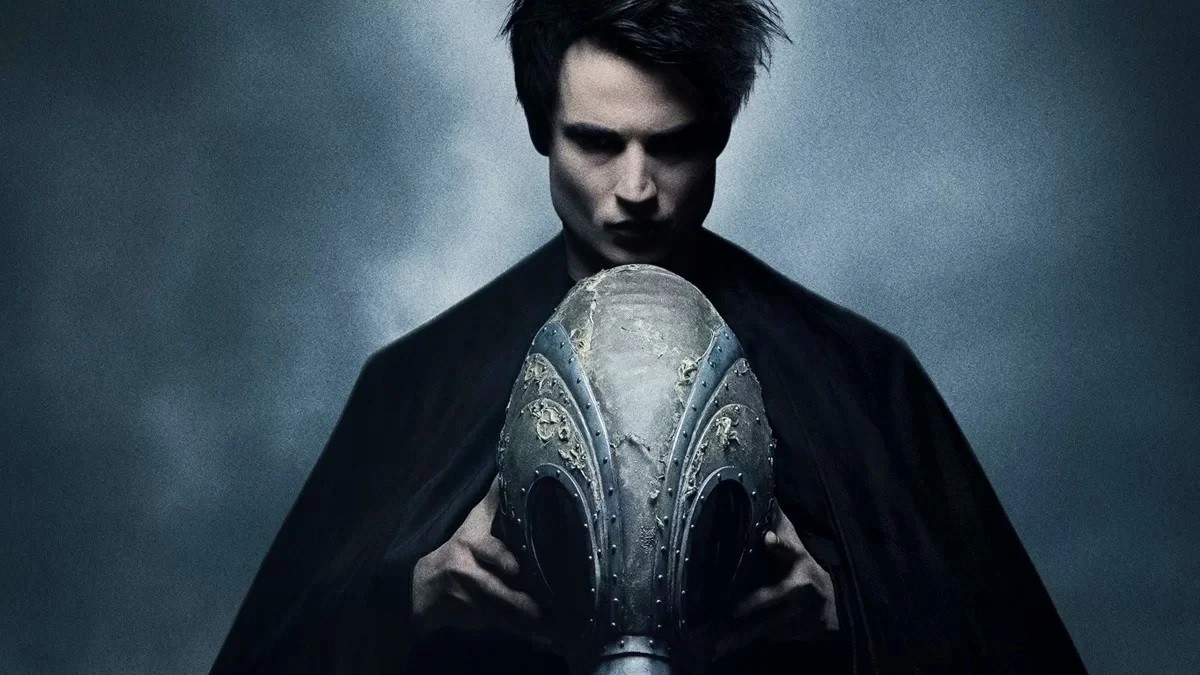 It is one of the most anticipated Netflix originals, and it kicks off the month. This is the story of Morpheus, the King of Dreams, who decides to embark on a trip to reclaim his authority after being imprisoned for several years.
4. Rise of the Teenage Mutant Ninja Turtles: The Movie – August 5
Nickelodeon and Paramount Pictures are the sole distributors of the Teenage Mutant Ninja Turtles animated film. It lasts 82 minutes and is set in the world of the Teenage Mutant Ninja Turtles.
Some of the voice performers employed for the film include Ben Schwartz, Omar Benson Millar, and Brandon Mychal Smith.
5. School Tale: The Series – August 10
Thai horror tales about ghostly monsters roaming the hallways of a school. If the pupils want to graduate unhurt, they must face them. If you enjoy Asian fiction, don't miss out on Netflix's top Korean shows.
6. Indian Matchmaking Season 2 – August 10
The second season of "Indian Matchmaking," starring Mumbai's top matchmaker, Sima Taparia, is returning. The second season will consist of eight episodes, with the first one premiering on Netflix on August 10. Taparia will work with millennials from all over the world to discover their perfect partner in the upcoming season's hour-long episodes. Taparia will utilize her decades of knowledge and ancient practices to assist lucky singles in finding the one.
7. Locke & Key Season 3 – August 10
In season 3 of 'Locke & Key,' the main clan faces a new challenge. While new magic hangs over the Key House, the keys will be your target.
8. DOTA: Dragon's Blood (Book 3) – August 11
Nickelodeon and Paramount Pictures are the sole distributors of the Teenage Mutant Ninja Turtles animated film. It lasts 82 minutes and is set in the world of the Teenage Mutant Ninja Turtles.
Some of the voice performers employed for the film include Ben Schwartz, Omar Benson Millar, and Brandon Mychal Smith.
9. Never Have I Ever Season 3 – August 12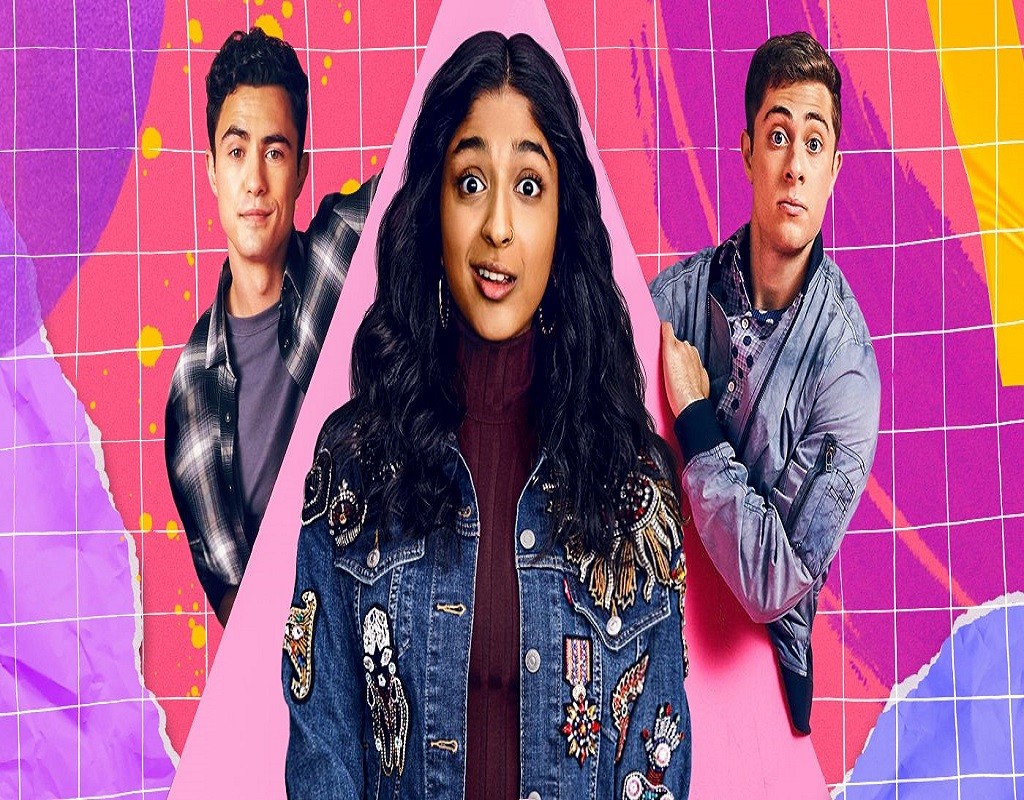 Davi begins the busy devils season with Paxton, but Ben is close behind. Des, a new signing, may also complicate his already convoluted love life. In Season 3 of the coming-of-age comedy Never Have I Ever, Indian-American teen Devi (Maitreyi Ramakrishnan) deals with the stresses of high school, family strife, and new romantic relationships.
10. The Musical – August 12
The Musical, which will be screened for the first time in August, is one of Netflix's most ambitious musicals to date. It's based on the Broadway musical by Jason Robert Brown and Dan Elish about a little child who travels from New York City to a rural village in Indiana.
The cast is directed by Josh Peck and includes Rhea Perlman, Debra Messing, and Peter Hermann.
11. Day Shift – August 12
J.J. Perry directs this new action fantasy comedy starring Jamie Foxx and Dave Franco.
A hardworking blue-collar father who only wants to provide a good life for his intelligent daughter. His mundane work cleaning pools in the San Fernando Valley is just a front for his true source of income, which is hunting and killing vampires as part of an international vampire hunting organization.
12. Look Both Ways – August 17
This film was once known as Plus/Minus, but it is now known as Look Both Ways. Natalie, played by Lili Reinhart, is ready to graduate from college and has the opportunity to live two lives at the same time. In one version of events, she becomes pregnant and learns how to be a parent. On the other, she relocates to Los Angeles and begins a long career there.
Along with Wanuri Kahiu, the cast also includes Danny Ramirez, David Corenswet, Aisha Dee, Andrea Savage, Luke Wilson, and Nia Long.
13. Duality – August 19
If you enjoy thrillers, don't miss this miniseries about two twins who have been exchanging lives since they were children. When one of them vanishes, the problem of their insanity becomes more apparent.
14. The Cuphead Show Season 2 – August 19
The wonderfully drawn kids' show based on the computer game will return in August with new episodes after premiering on Netflix in February 2022. We'll continue to get into mischief, and Cuphead and Mugman will encounter a slew of new friends and opponents along the road.
The show's third and final season has also been ordered.
15. Kleo – August 19
Kleo, a high-level spy, is captured in the late 1980s after assassinating a West Berlin businessman. When she is released from prison and the Berlin Wall falls, she will confront threats and a red suitcase that will be crucial to the plot.
16. Soul – August 19
Many of the children on board were killed in a bus accident that occurred under unusual circumstances. Alma is one of those that survive, but she has lost all memory of herself and now lives in a sequence of images that she cannot understand. As a result, she begins her struggle to remember her history and figure out what truly happened.
17. Chad & JT Go Deep – August 23
Netflix's latest reality show focuses on folks with a large internet following.
The Stoke Lords Chad Kroeger and JT Parr take their activism into the streets of Southern California to raise awareness about crucial topics. When one of their causes mistakenly causes them to be canceled, they utilize their activism to reclaim the culture's goodwill and confidence.
18. Mo – August 24
This fictional story introduces us to Mo, a Palestinian refugee seeking asylum in the United States. Adapting to other cultures, learning a new language, and dealing with family squabbles will be major hurdles for him.
19. Lost Ollie – August 24
Toy Story is a Netflix original. It is inspired by the novel Ollie's Odyssey. The limited series follows a toy that goes missing and must embark on an adventure to find its owner.
20. Me Time – August 26
Me Time, starring Mark Wahlberg and Kevin Hart, will be Netflix's final new release of the summer. It was written and directed by John Hamburg, who also directed Little Fockers and Why Him? The plot revolves around a man who hasn't been away from his wife and children in years. He's heading out for a wild weekend with an old friend. Consider the film The Hangover.
21. I Came By – August 31
George MacKay, Hugh Bonneville, and Kelly Macdonald star in this new British thriller. Babak Anvari authored and directed the film, as well as some of the scripts.
I Came By is about a rebellious young graffiti artist who tags the privileged elite's homes. He discovers a horrifying secret, which takes him on a trip that puts him and those he loves in peril. The film will be released in theaters in the United Kingdom on August 19.
Conclusion on Netflix August 2022 Schedule
Netflix August 2022 Schedule prepared a lot of premiere movies for us like 'My Two Lives' (August 17), starring Lili Reinhart. Betty in 'Riverdale' puts herself in the shoes of Natalie, a young woman who lives in two worlds: one in which she is pregnant and lives in a small town in Texas, and another in which she comes to Los Angeles to pursue her ambition of becoming an artist.
If you are interested, you can also read: Famous Filming Locations, Samsung Galaxy M53 5G iPhone, Skincare Tips, How to Clear Phone Storage, Bolly4U, Buffstreams, Avatar 2, The feed season 2, Devils line season 2