Lionel Messi, one of the best soccer players of all time, has led Argentina to the final of the FIFA World Cup 2022 in Qatar. This will be the 35-year-last old's World Cup. Messi has played in four World Cups before the one in Qatar: in 2006, 2010, 2014, and 2018. He has won seven Ballon d'Ors and six European Golden Boots.
Not only is the Argentine one of the best athletes in the world, but in 2022 he will also be the best-paid athlete in the world. Forbes says that between May 2021 and May 2022, Lionel Messi made a total of $110 million. Most of that came from his salary at PSG, which is $35 million a year. He also made $55 million from advertising and other projects that were not related to soccer.
Lionel Messi makes most of his money outside of soccer through brand sponsorship. The successful soccer player from Argentina charges $1.78 million for each brand post on Instagram, where he has more than 380 million followers. Pepsi, Adidas, and Gatorade are just some of the companies that sponsor the Argentine.
But that's not all. According to Sportskeeda, Lionel Messi has a net worth of around $600 million, which shows that the football player lives in style. Messi also owns multiple homes all over the world and drives some of the most expensive cars in the world. In fact, Lionel Messi car collection is worth $50 million all on its own. Here, you can see some of his most expensive Lionel Messi car collection.
1. Ferrari 335 S Spider Scaglietti
Data from Sportskeeda shows that the Ferrari 335 S Spider Scaglietti is the most expensive car in Lionel Messi car collection. It is worth $36 million. The Argentine soccer player is said to have bought it at an auction. It has a 4.0L V12 engine, which gives it a lot of power and lets it go 300 km/h. In 1957, the Italian company that made the Ferrari 335 S Spider Scaglietti only made four of them. The 1957 Prancing Horse is another name for this two-seater sports car.
2. Pagani Zonda Roadster
 

 

View this post on Instagram

 
The Richest says that soccer star Lionel Messi spent $4 million on the Pagani Zonda Roadster, a mid-engined sports car that was first shown at the Geneva Motor Show in 1999 and of which only 40 were made. The sports car has a V12 engine and can go as fast as 349 km/h. It is also one of the fastest cars in the world because it is made of carbon fiber, titanium, and magnesium.
3. Mercedes SLS AMG
Autobizz says that the Mercedes SLS AMG, which Messi bought for $642,490, is one of his most exotic cars. The top speed of the coupe is 280 km/h, and it has a 6.2-liter DOHC V8 engine. The two-seater was taken off the market in 2015. It weighs 1,619 kg, has an aluminum body, and has a rear wing that can be folded up.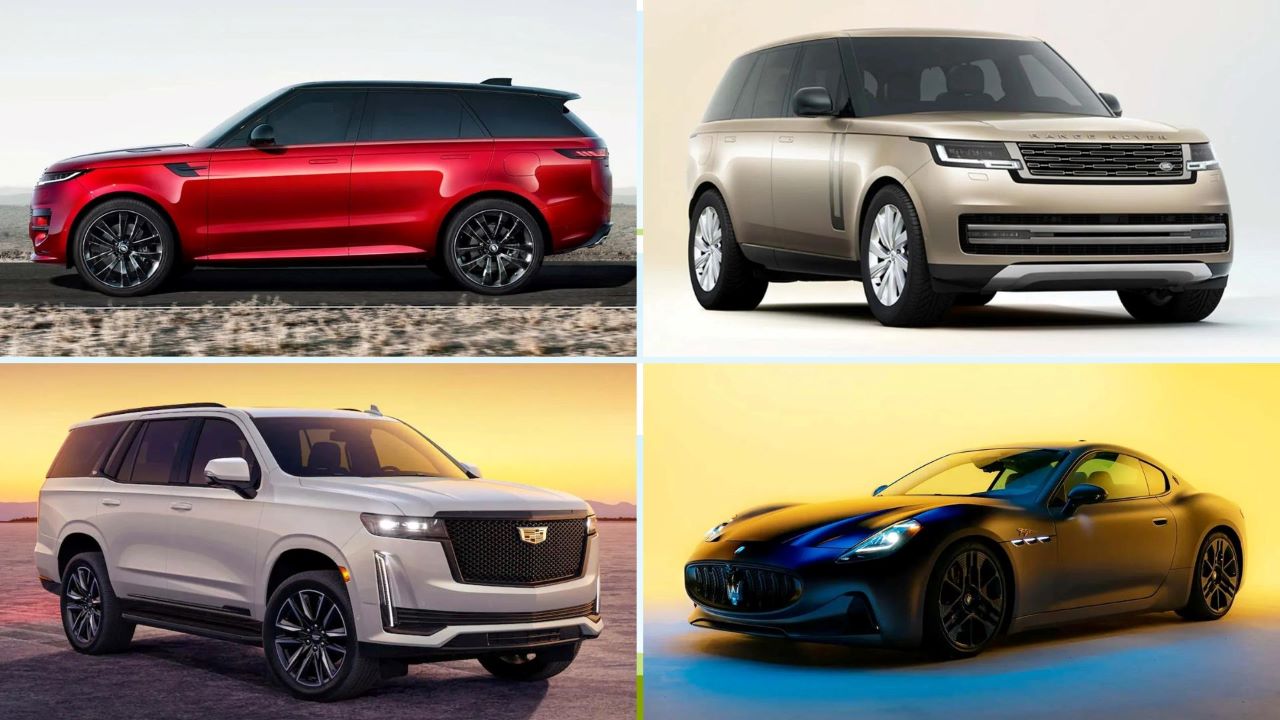 4. Maserati Granturismo MC Stradale
According to Autobizz , Lionel Messi also drives a Maserati Gran Turismo MC Stradale , valued at $242,100. The 4.7-liter V8 engine in this two-door, four-seater coupe makes 450 horsepower and lets the car go from 0 to 100 km/h in 4.5 seconds.
5. Ferrari F430 Spider
Lionel Messi spent $164,490 on a Ferrari F430 Spyder with a 4.3L Ferrari F136 E V8 engine that makes 503bhp of power. The 430 was made by Ferrari and Pininfarina, and its aluminum body gives it a luxurious look.
6. Range Rover Vogue
The Richest says that the Range Rover is one of the cars that Lionel Messi looks at the most. The Argentine striker is often seen driving a $200,000 Range Rover Vogue with a 5.0-liter supercharged V8 engine that makes 394PS at 5,500rpm and 550Nm at 2,000rpm. Even the car with five seats can go from 0 to 100 km/h in 5.4 seconds.
7. Range Rover Sport
The Range Rover Sport, which Messi bought for $69,500, is another Range Rover in Lionel Messi car collection. This car is the definition of sports luxury because it can go as fast as 280 km/h and is very fast. The car also has details made of satin burnished copper and letters made of matte graphite, among other things.
8. Cadillac Escalade
The Cadillac Escalade, a $250,000 luxury SUV made by General Motors, is another luxury car that Lionel Messi keeps in his garage. The eight-seater Escalade has a large cabin and can go from 0 to 100 km/h in 6.8 seconds, thanks to its 6.2-liter V-8 engine. It is mostly driven by American presidents.
9. Lexus RX 450h
Lionel Messi also has a $46,800 Lexus RX 450h that he bought for himself. A 3.5-liter V6 engine with 295 horsepower powers the mid-size luxury crossover SUV. The car can go from 0 to 100 km/h in just 7.7 seconds, and its unique, sporty look makes it stand out.
10. Three Audi cars
Lionel Messi drives an Audi RS6, which costs $108,000, and an Audi A7, which costs $69,200. The Q7, which is worth $54,590, is another Audi in his garage. The RS6 has a twin-turbo V8 TFSI engine that makes 552.5 HP and has room for 5 people. The A7 and Q7, on the other hand, both have the same turbocharged V-6 engine with 335 horsepower and 369 lb-ft of torque.