When designing a custom home, the flooring is a primary component, setting the stage for the overall aesthetic. The endless supply of materials, colors, textures, and styles allows mixing and matching varied options to present a unique space exuding an individual's personality throughout.
Many people hope their home invites guests in to enjoy warmth and comfortability with no worry they might somehow damage the floor's surface. The sort of abuse and the amount of traffic will help a homeowner select the choice for each room.
In areas like the kitchen or bathroom, it's wise to have an exceptionally durable and functional option like vinyl tiles. The Adura Max Mannington tiles with 8.0 mm thickness, extreme durability, and its unique century fossil variant are one option. This modern vinyl floor would also serve a home's purpose in a busy foyer space.
While the choice might prove practical, that doesn't take away from the many stylish options allowing you to maintain your home's vibe. Will that carry to each room of the house, or will you opt for other choices in different home spaces? Let's look at how you will decide.
Which Modern Vinyl Flooring Is The Right Choice For You
A popular selection in modern vinyl flooring is the Mannington Adura Max, with its exceptional thickness, functionality, varied style choices, and distinct century fossil variant.
It's durable, practical, and aesthetically appealing. When choosing vinyl flooring, you merely have the choice of two types making the decision relatively simple. You either have tiles or planks. Go here to learn the difference between vinyl and laminate floors.
While considering the two, it will primarily be a matter of which will satisfy the vision you have for the end result. Essentially, for all intents and purposes, the two types are quite similar with merely subtle differences. Let's look at some of these.
● Modern vinyl tiles
Of course, when installing the specific types of flooring, you'll have tile squares that come together in varied ways, whether glued down, floating, or a peel and stick method. The suggestion is that an expert handles the installation process to ensure it goes smoothly and seamlessly the first time.
Modern vinyl tile flooring has greater versatility than the plank option. You'll find numerous patterns and colors, plus these can take on the appearance of virtually any material.
These are the ideal ceramic tile or stone alternatives. Those materials tend to break when heavy items fall on them. Plus, they cost substantially more than vinyl.
The suggestion is tiles are the better choice for spaces like kitchens and bathrooms.
● Modern plank flooring
The design of these floors intentionally creates a wood-floor appearance without the fuss that a wood floor tends to bring. They offer a greater degree of functionality and practicality compared to either a laminate or an authentic +
hardwood with easy care. Learn how to clean vinyl flooring at https://www.hgtv.com/lifestyle/clean-and-organize/how-to-clean-vinyl-floors/.
The creation of modern plank flooring was to mimic the look of laminate and hard-wood flooring without the exceptional maintenance and lack of water or steam resistance. This flooring doesn't react to either of these adversely.
Many homeowners put the planks in hallways, bedrooms, or living spaces.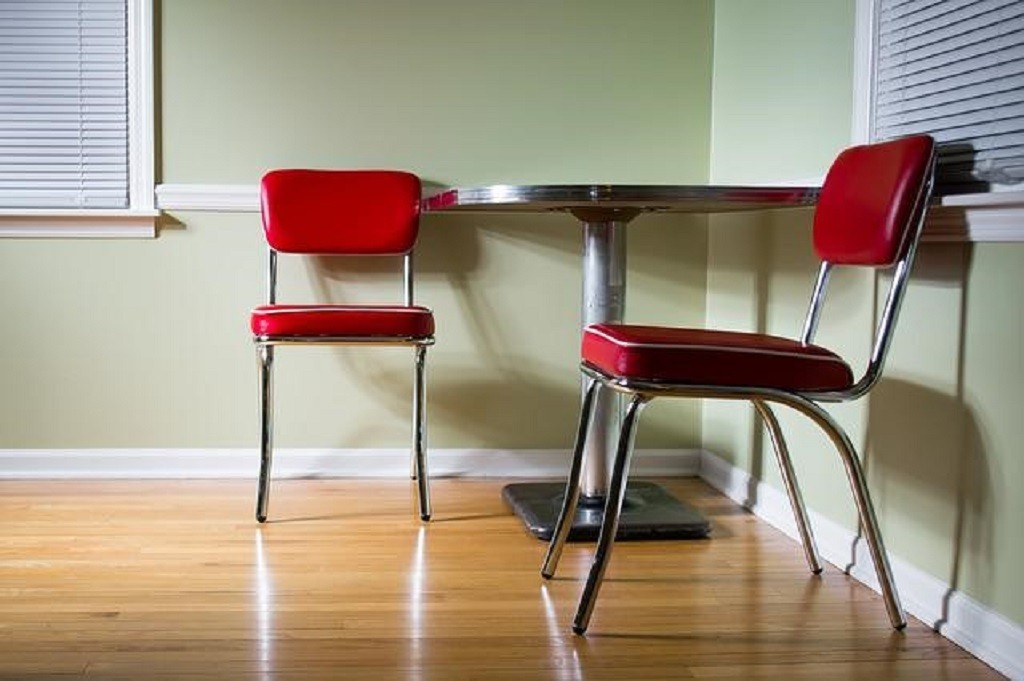 The design scheme in your home will dictate what type of vinyl flooring you choose for which room in your house. Some people stick with the same flooring throughout the house to make the process a bit simpler, so everything is cohesive.
Generally, though, that sort of limits you to specific styles and materials because not all options will be conducive to each room in a home. Wood is one that can work in many spaces, as would possibly stone.
Still, the stone could be a bit cold in a bedroom or living space unless you use area rugs. However, that defeats the purpose of having a beautiful new floor.
A suggestion for the ideal option if you're going for a whole-house design would be the ceramic-looking modern vinyl flooring. It is considered among the most versatile since the patterns and colors are numerous, with neutrals that mix well with most design schemes in virtually any room.
Final Thought
The decision of whether to use modern vinyl tile or plank flooring in a home is a relatively simple one. It's affordable, easy to care for, durable, functional, practical, and will mimic virtually any material.
The tough decision is the look you want to create in your home and how to choose among the various floors on the market. Mannington Adura Max boasts an exceptional tile with a thickness that will provide optimum comfortability, numerous unique styles, and extraordinary practicality.
Vinyl tiles can go in every space within the house. They are especially ideal for kitchens and bathrooms where functionality is crucial.
If selecting overwhelms you, reach out to professionals who can look at your home's interior design, learn about the sort of abuse the flooring will endure, and help narrow down the choices.
It's always better to reach out for help when facing a significant renovation dilemma. It can save you substantial time, effort, and expense.