If you like jewelry but don't always buy it from stores, it's important to know how to spot fake silver in accessories. In the same way, if you ever come across pieces that look like silver, it would be good to know how to tell if they are real or not.
Gold is the same way, and we already have a guide for that. Here's another one about how to spot fake silver so you don't get ripped off.
Purity or Fineness of Silver
Most silver items sold in stores have one or more silver marks that show how pure the silver is. The piece you want to use may also have a manufacturer's or producer's mark with a date or other information.
Marks for silver are different in each country, but France's are the most well-known. The highest value is 950, which means that the piece is 95% pure silver. The next standard is 800, which means that the piece is 80% pure silver. There are other 935 or 835 numbers that are often used as American brands. Copper makes up the rest of the amount. Silver is very soft and can break, so it is joined to copper to make it stronger. Sterling silver is silver that has a higher percentage of silver and is often marked as such.
How to Identify It?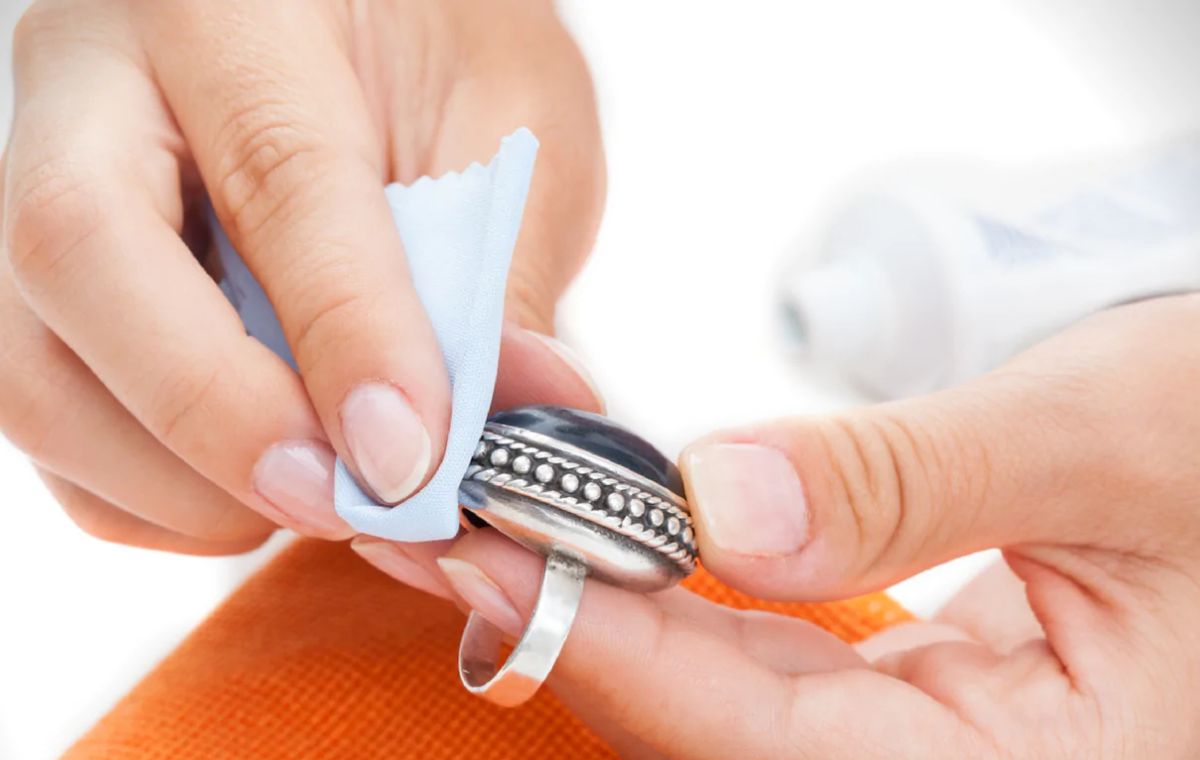 There are different ways to tell if a piece is real silver or not, but the best way is to look at the label and markings. These can show you a lot about the silver, but they can also be faked to look like the real thing, so you may need to look at other things as well.
The Weight
Silver is a bit heavy, so a necklace made of it can feel a little bit heavier than one made of another material. If it feels lighter than sterling silver, it could be a different material that has been plated with silver.
Scratch It
If a piece is silver-plated, you can scratch it and see how the silver wears away over the other material quickly. If you can't scratch it, it might be pure silver. If it leaves a different color stain, like green or black, the material it is plated with is not silver, and the piece is not valuable.
Chlorine
You can use chlorine to find out if a piece of silver is real. Just put a drop of chlorine in the water. If it turns black when it touches the chemical, it is real sterling silver.
The Ice Cube Test
Two ice cubes can be used to do an interesting test. You put them next to each other, and then you put the silver piece on top of one of them. Silver is a good conductor of heat, so if it melts faster, it's made of silver. If it melts when the other ice does, it might not be. This test isn't as good, so you should look over the other points.
Ask an Expert
If, for example, you got some silver pieces as a gift or bought something similar somewhere else and want to make sure they are real, you should go to a jewelry expert. They will be able to tell you in detail what the pieces look like and which ones are real.
In general, it is always best to buy parts from reputable places where you can see what the parts are made of. If you want to check something about inheritance, you should go to experts and get at least two opinions.
If you are interested, you can also read, Foods Cause Constipation, Pet in Childhood, Rainbow, Olivia Colman Movies, Ducati Streetfighter V4 Lamborghini, Tom Brady Net Worth, Ben Affleck Net Worth, How to Travel Safely and Comfortably with Babies, Thank you in Hindi, Dua Lipa net worth,  Jeezy Net Worth, 657 Area Code, Thank you in German, How Does The Human Body Generate Energy, Beautiful Cities in India,  Gramhir,   Subnautica,  JoinPD, Apple Security Updates, Remove Blood Stains from a Mattress, Calm Anxiety,  XXXX Dry, Highest paid CEO in India, MangaOwl,  NFL Streaming Sites, 
Hidden Tricks to Unlock Android Phones, Afdah, Moviesflix, Skincare Tips, Streameast,   6streams,  Business Growing Tips,  Five free gems, Orthorexia Nervosa, best gaming phones 2022, Netflix August 2022 Schedule, Famous Filming Locations, Samsung Galaxy M53 5G iPhone, Skincare Tips, How to Clear Phone Storage, Bolly4U, Buffstreams, Avatar 2, The feed season 2, and Devils line season 2.